How to reduce the operating costs of the cement ball mill?
Date:2017-08-10 09:01    Source:Clirik
Cement ball mill
as an important mineral processing equipment, for the entire cement plant is essential. At the same time, because the cement ball mill bulky, tonnage heavy, start relatively slow, so the cement ball mill is also one of the most energy-consuming equipment, how to reduce operating costs of the cement ball mill?
In the production line, crushing equipment with motor power than the cement ball mill equipment much lower, therefore, the energy consumption of the cement ball mill per unit time is much higher than the energy consumption of the crushing equipment. In order to reduce the running cost of the user,The grinding of the material as much as possible broken, if the broken material to meet the requirements of the selected ore, then there is no need for grinding;we break the material, as far as possible the material broken to a reasonable fineness, the maximum extent to reduce the size of the material into the cement ball mill, the size of the material the smaller, the grinding efficiency of the cement ball mill the higher,and better mineral processing, Energy is low, running costs will not be too high.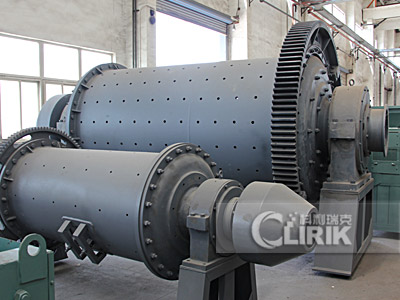 Cement ball mill grinding media ratio should be reasonable,the cement ball mill is the impact of the material through the grinding medium, and to achieve the grinding effect, grinding media is essential to the entire production process,
cement ball mill
grinding medium is too small, the ball mill will be in the empty state; ball mill grinding media too much, likely to cause uneven grinding.The number of grinding media to be combined with the cement ball mill cylinder effective volume, technical parameters and other factors to consider,only the grinding medium and cement ball mill bearing capacity reasonable ratio, in order to ensure efficient operation of the cement ball mill.It is recommended to use energy saving cement ball mill. Energy-saving cement ball mill is a new generation of efficient grinding equipment, and other ball mill compared to better achieve energy savings.
Clirik is a well-known manufacturer of cement ball mill, the introduction of advanced technology at home and abroad, the development of the
cement ball mill
production capacity is large,energy consumption, the user's integrated operating costs are relatively low,there is a demand investors to welcome free consultation customer service for more details.
上一篇:What is the advantage of a large ball mill?