How to choose a high quality cement ball mill?
Date:2017-09-07 16:33    Source:Clirik
Cement ball mill
is mainly used in grinding cement finished products and raw materials, applies to the metallurgical, chemical, electric power and other industrial and mining enterprises all kinds of ores and other materials grindability. Can be used to open stream grinding, also apply to and classifier composed of grinding cycle flow. Cement mill has a strong adaptability to raw materials and can continuous production, and the broken than large, easy to control of motor speed grinding fineness, etc of the product. Cement ball mill capable method can also be wet production, also can grinding and drying at the same time for homework.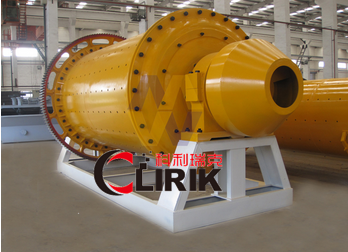 Shanghai Clirik
cement ball mill
, sand making machine research and development department dedicated to the mining crushing, grinding, screening equipment, professional provide crusher, milling machine, vibrating screen and other equipment structure, equipment selection, equipment production, equipment used, such as system engineering, in high speed railway, highway and other national key projects of high grade of sand and gravel aggregate production equipment research has the absolute advantage.
上一篇:How to effectively control the ball mill fineness?