Different types of balls for ball mill
Date:2018-07-23 14:12    Source:Clirik
There are many different kinds of balls for
limestone ball mill
, such as forged steel ball and cast steel ball. And cast ball is divided into high chrome and low chromium.
The ball is made of round steel by different technology. Its carbon content is less than 1%. The alloy element is very important to the quality of the product. There are two kinds of ways of producing the balls-air hammer forging and rotary cutting rolling section.
What is high-chrome ball? Generally, this type ball's chromium content is more than 10% and its carbon content between 1.80%-3.20%. The national standard requires that the hardness of high chromium ball must be higher than 58 giving to HRC.
Medium ball's chromium content is 3% to 7%, the carbon content is also between 1.80%-3.20%. Chromium ball should be tempered at high temperature (to eliminate the casting stress) to ensure the quality of steel ball. After high temperature tempering treatment, the ball surface is supposed to be in dark red. If the ball's chromium content is 0.5%-2.5%, then it is called low chromium ball. If the ball is not processed by high-temperature tempering, then its color would remain the same. The forging ball is not easy to be deformed during the use process because the surface quality is better than the cast ball. The cast ball is usually suitable for dry grinding.
If you want to know more about our
limestone ball mill
or other products, please feel free to contact us. You can chat with us online, leave messages on our website or call us directly.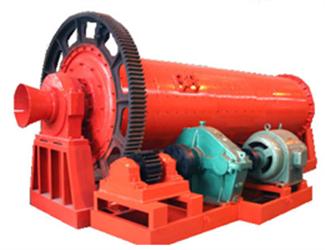 上一篇:Proper usage of lubricants when running barite grinding machine