Abnormal internal expansion of slag ball mill
Date:2018-06-21 14:55    Source:Clirik
The
Slag
ball mill
is the key equipment to grind the material after it has been crushed. This mill is equipped with a number of steel balls in its cylinder. It is widely used in cement, silicate products, new building materials, refractory materials, chemical fertilizers, black and colored metal mineral processing. It is used for dry or wet grinding of all kinds of ore and other grindable materials. According to the different ways of discharging, ball mill can be divided into two types: grid type and overflow type.
Sometimes, the inside temperature of
slag
ball mill
is too high. This would lead to the internal expansion of the machine and make the grinding efficiency reduce, which affects the normal work schedule of the grinding. If this problem can not be solved well, it will bring great influence on the quality fraction and fineness of the powder. Secondly, the internal expansion of the ball mill will cause damage to the machine itself, especially when the situation is serious, there will be large ore and steel ball rolling out from the inlet and outlet. For the wet ball mill, there may be a large number of inclusion with the ore head block and the steel ball pulp from the feed.
If more information is needed, please contact us. You can chat with us online, leave messages on our website or call us directly.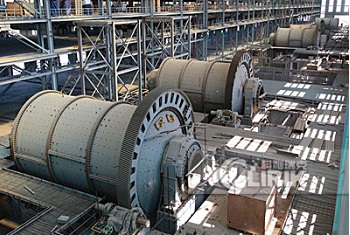 上一篇:Help yourself with small problems of ball mill