Difficult to start your ball mill?
Date:2018-01-16 08:23    Source:Clirik
After the purchase of
cement ball mill
, some users will find it difficult to start the your ball mill, although this problem is not common, but once this problem will have a serious impact on the production of enterprises, so i think it's necessary to talk this problem.
This problem of ball mill, not only seriously affected the production progress of cement plant and dressing plant, also affecta good image of the ball mill manufacturer in the eyes of users if not resolved smoothly. As a ball mill manufacturer, Shanghai Clirik summarizes the following solutions based on years of production experience, hoping that users can solve their own equipment problems.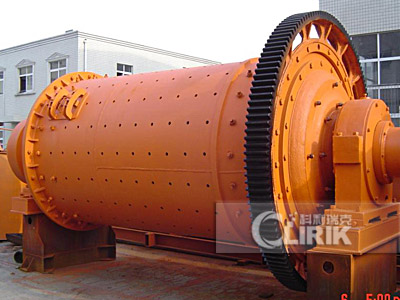 Common reasons of diffcult start of ball mill:
1, when the grinding body (steel ball or steel section) is too much load, the start will be difficult, therefore, experts suggest that in the use of equipment, we should strictly follow the instructions for use, ball loading capacity shall not exceed the specified range.
2, when the motor power is less than the rated power, it may be difficult to start.
3, when the load is insufficient, this problem will also happen to ball mill. According to the traditional design and calculation method of ball mill power meter consumption, if the load is insufficient, the amount of material to be grinding, grinding body, water and grinding aids will be reduced, therefore, Mechanical impact from the grinding body to material and Mechanical impact between grinding bodies will be reduced, the power consumption will be reduced. However, this is not the case. In fact, if the load is insufficient, the power consumption is larger than normal load, which may cause the diffcult start of cement ball mill.
It is annoying to meet this problem of ball mill, try several methods introduced by us, I believe it will help you to solve troubles.
上一篇:Talcum Grinding Mill For Sale
下一篇:Gear Fixing Problems of Ball Mill